Fix it Up With Nothing Up Front.
Posted by Stephanie Salerno on Thursday, May 18, 2023 at 11:52:29 AM
By Stephanie Salerno / May 18, 2023
Comment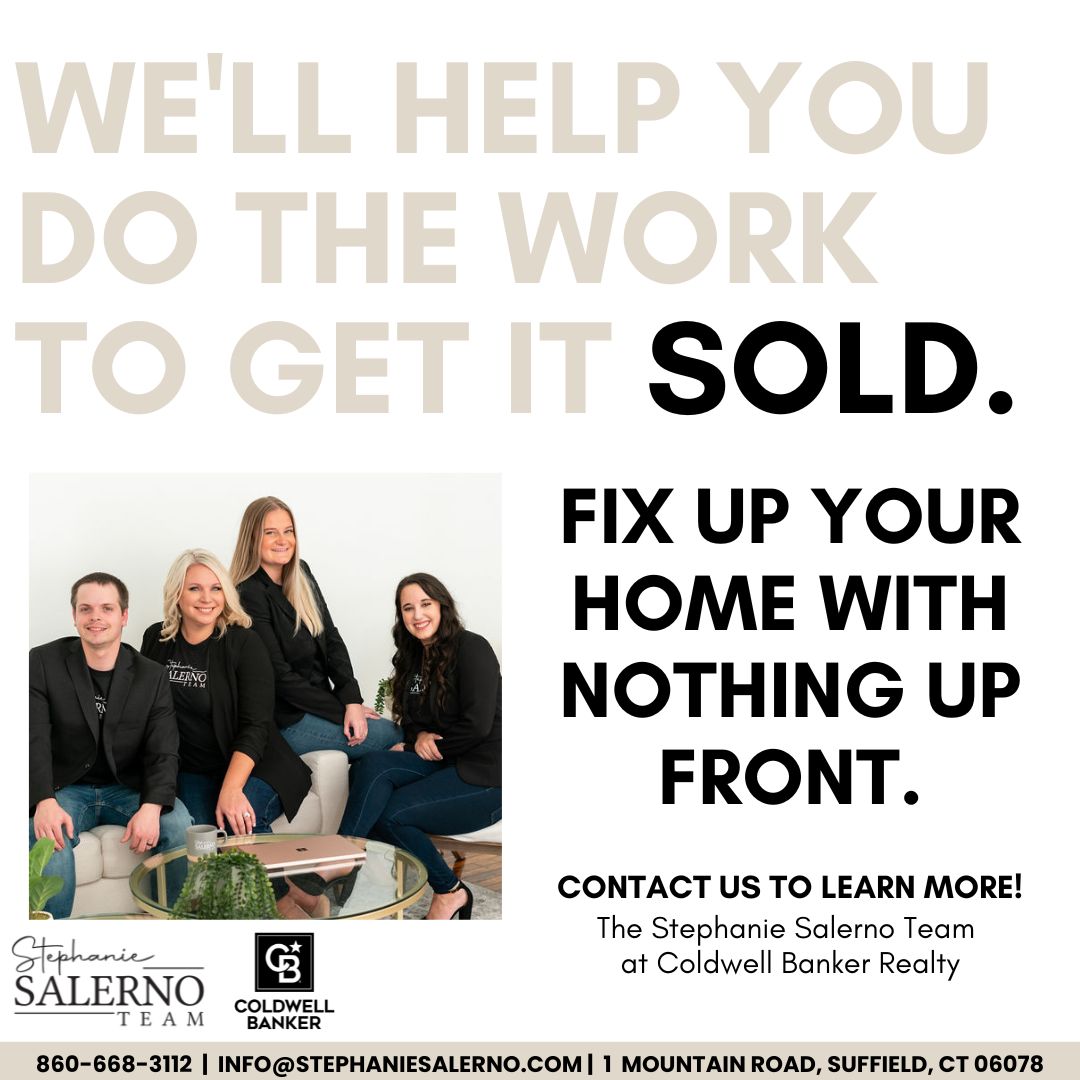 When selling your home, small changes can make a real impact. From kitchen renovations, to cosmetic finished, complete your chosen projects with our RealVitalize program, and pay back the costs from the proceeds of the sale of your home.
Sell your home for top dollar with the opportunity to make those updates you've been putting off… with no expense up front! We've got the team to make your home ✨ shine ✨ and you don't pay a dime until after your home closes - no hidden fees, charges or markups!⠀
Our Program Helps With:
Painting
Staging
Room Renovations
Flooring & Carpentry
Cleaning & Handyman Services
Moving & Storage
Electrical & Plumbing
Landscaping & Curb Appeal
Deferred Maintenance & More!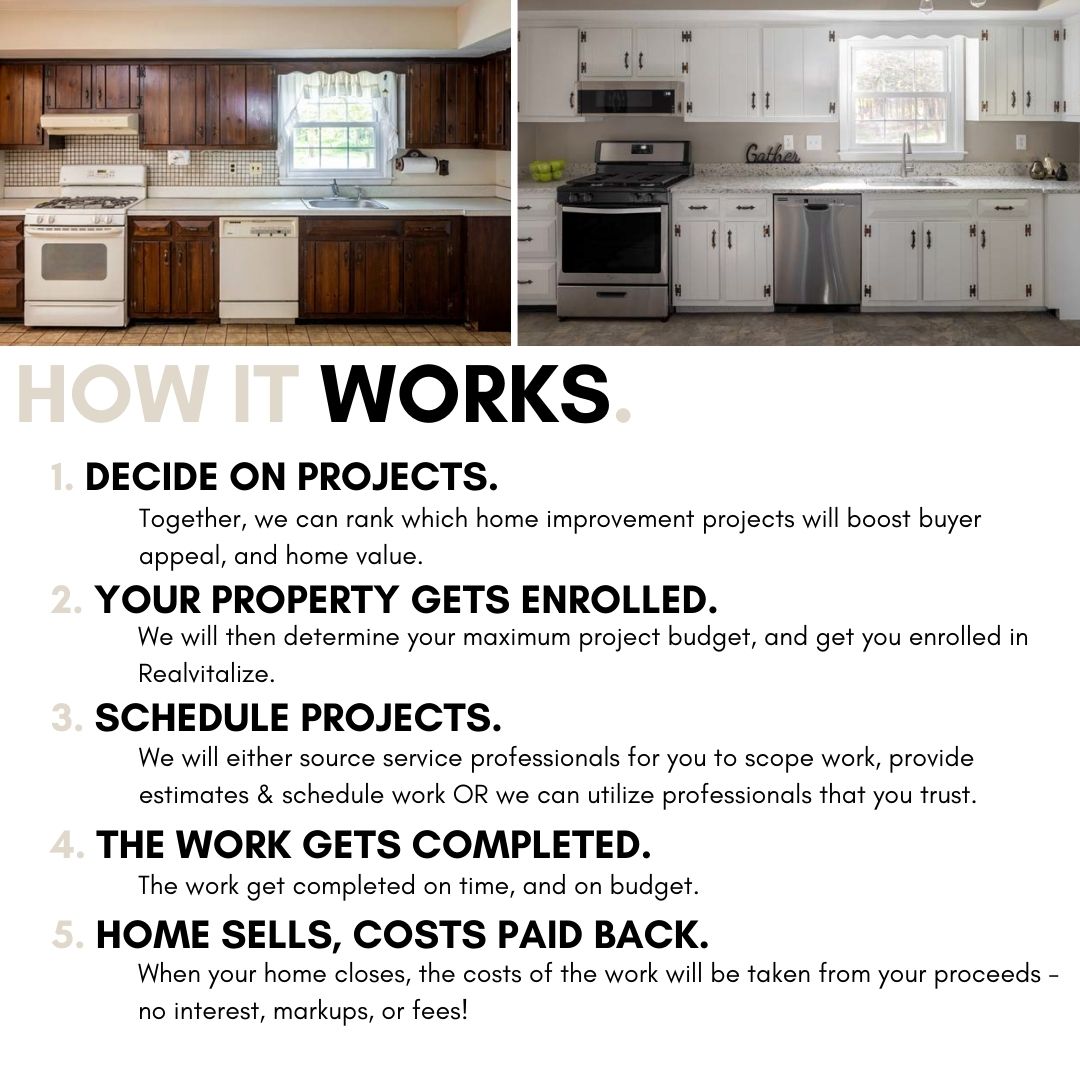 Want to learn more? Contact us today and we'll get you started!