Do I have to put 20% down when buying a house?
Posted by Stephanie Salerno on Friday, March 26, 2021 at 10:38 AM
By Stephanie Salerno / March 26, 2021
Comment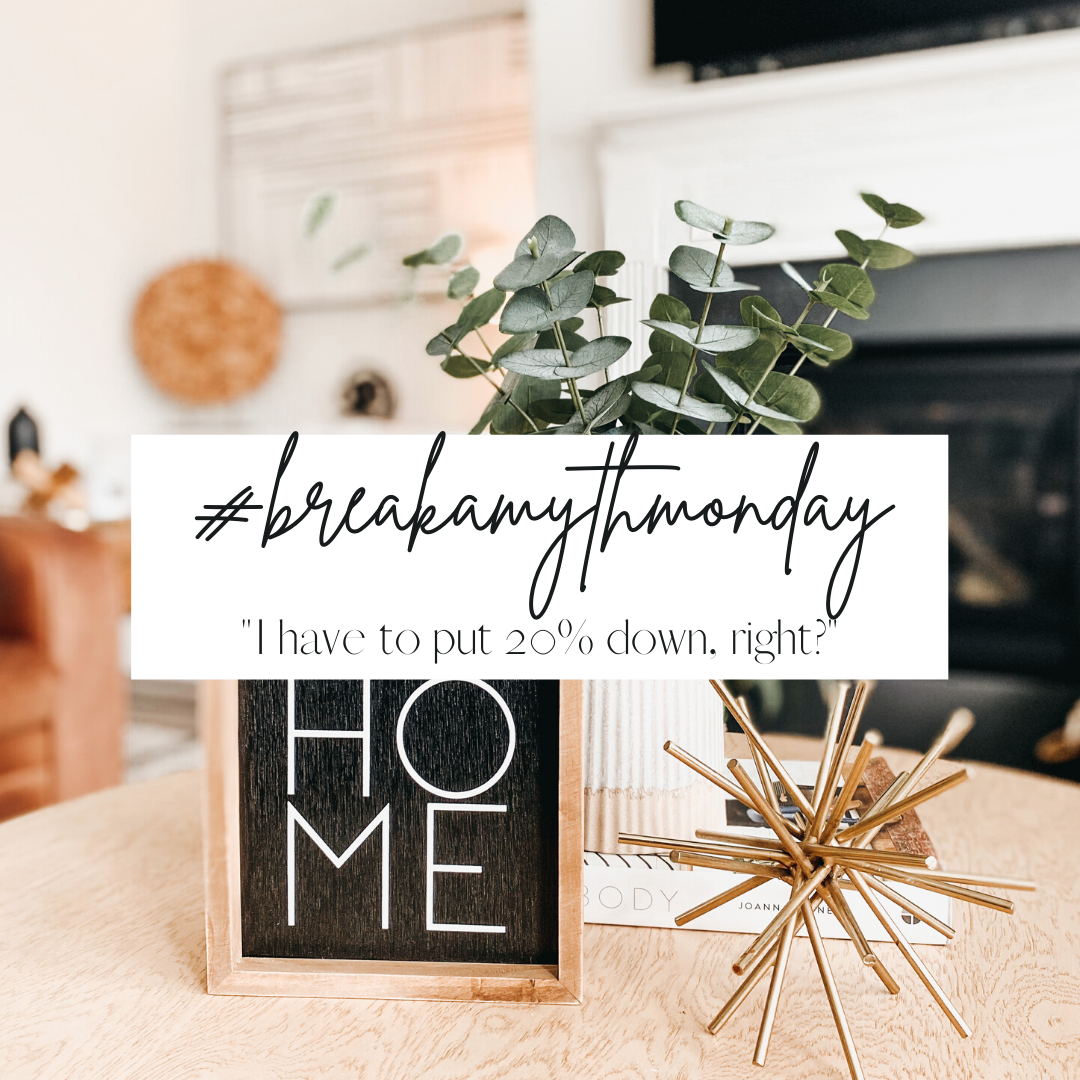 "I can't afford to buy a home because I do not have the 20% downpayment required"
This is a MYTH! You do NOT have to put 20% down on a house. Did you know that the average home buyer only puts less than 6% down? Some loan programs allow as little of a down payment as 3%...there are even some programs available with no money down!
A conventional loan (which happens to be the most popular mortgage) starts at 3-5% down.
FHA loans require a minimum of only 3.5% down.
VA loans (for military service members and veterans) and USDA loans (for certain rural and suburban buyers) usually require 0 down payments.
If you are a first-time homebuyer, you might even be able to get down payment assistance to further reduce upfront costs!
The "right" down payment is different for each individual and depends on your financial situation & the home you plan to buy.
The good news is out, and guess what? You don't NEED to wait until you have 20% saved to buy a house - you have options!
Be sure to contact us if you have any questions on down payments or mortgage options and we'd be happy to help - and if you need a real estate agent to help you buy a house, you know where to find us!