Stephanie Salerno
Realtor, licensed in CT & MA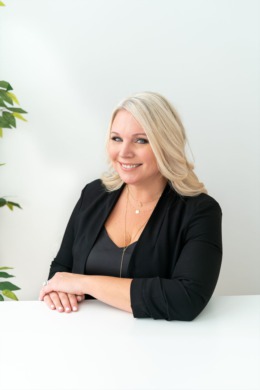 I started my Real Estate journey in 2009 from a career in advertising sales at News Corporation in New York City. Striving to provide quality service and obtain complete customer satisfaction is something I have often been praised for and a goal I continually pursue throughout my business career. I truly pride myself on being a valuable partner.
Growing up in a Real Estate family, Real Estate is in my "blood." My father has been actively involved in Real Estate since 1967 and is the Broker/Owner of a top Real Estate firm in Northern New Jersey. The youngest of three, I joined the family business, as my sister and brother have been top producers in their respective marketplaces. For as long as I can remember, real estate was the number one topic around the dinner table. My parents always instilled in us that the true secret to a successful career in real estate is hard work and focus each and every day.
I live in Suffield with my wonderful husband where we raised my two beautiful stepdaughters. We purchased and have been rehabbing an antique colonial home built in 1855. I truly love the history that our home and town have to offer! Deciding to build my Real Estate career and become a resident of our awesome marketplace has been made easy with all the wonderful people whom I have encountered along the way. I am proud to call Suffield and Hartford County my home!
I graduated Summa Cum Laude from Quinnipiac University in Hamden, Connecticut with a degree in Mass Communications and Marketing. This background matched with my real estate upbringing truly complements my abilities in service and partnering with you on whatever your real estate needs.
For those who know me best, know that Real Estate isn't a job for me.  It's my lifestyle and I truly love what I do!  Let me help you achieve your Real Estate dreams! I am dually licensed in Connecticut and Massachusetts and look forward to working with!