Emma MacDougall
Transaction & Operations Manager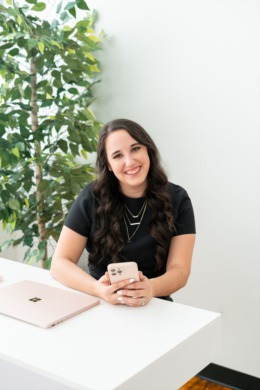 I graduated from Bryant University in 2012 with a degree in Business Administration with a focus on Marketing & Law. I have an extensive background with marketing and event planning which is where my strong organization and detail-oriented nature comes from. Logistics and planning come easily to me, which helps in this role tremendously! You will often find my notes, details, and tasks to be color-coded and thoroughly organized – some may view this as nerdy, but there is no other way I'd rather have it!
My passion for real estate also came at a young age as I knew I always wanted to own a home shortly after graduating college. In 2016, at 25 years old, I purchased my first home in Stafford Springs, Connecticut and currently live there with my now husband, and rescue pup, Savannah. We love continuously updating our home and making it our own, while also increasing its value!
As the Transaction & Operations Manager, I work diligently to guarantee communication, details, and transactions are streamlined from the beginning. This ensures a clear, concise, and seamless process for our team and our clients.
In the end, helping our clients through the home buying or selling process in the clearest & most organized way is my priority. I look forward to working with you!